Recharging your batteries (EVs)
Posted on August 19th, 2022 by Sproxton Hall Cottages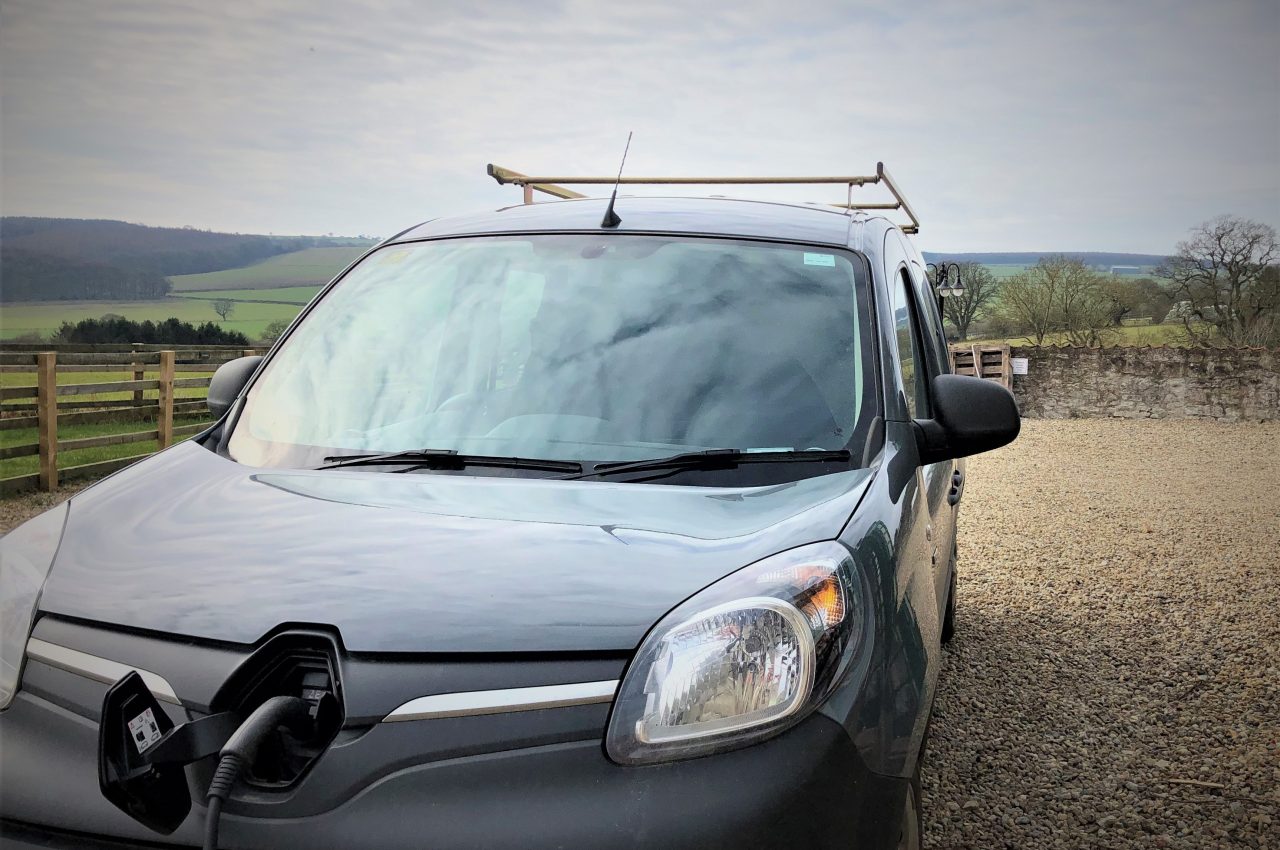 Everyone knows that escaping to the fresh air of the countryside is a great way to relax, unwind and recharge your batteries. At Sproxton Hall Cottages, we've installed our own EV charger so you can come home to your holiday cottage and charge your electric car with ease. In this post we've put together our recommendations for going green to the greenery and scenery of North Yorkshire.
For a more environmentally sustainable holiday, an increasing number of people are choosing to holiday in the UK rather than fly abroad. Taking this one step further and using an electric or hybrid vehicle to explore the natural beauty of Yorkshire is easier than you might think. Electric vehicle charging stations are becoming easier to find all the time and there are several online maps such as Zapmap.
Often it can feel quite daunting to travel to somewhere new with an electric vehicle. So, how can you take the hassle out of your holiday and recharge with ease?
Tips for using an electric car on holiday
Plan ahead and choose a base from which you can recharge overnight so that you don't have to be worried about having enough charge to get to your destination and back. You don't need to spend valuable day time sunshine charging up en route.
The location of North Yorkshire means you can reach the moors, dales, coast and cities such as York and Harrogate with ease. It's true that the charging stations aren't as plentiful as in urban areas, but some chargers are located in some great destinations in their own rights, for example at the start of the Cleveland Way in Helmsley. Others allow you to park at a charging point and then head off into York on the Park & Ride.
Plan your route ahead and bear in mind that if you drive up the steep hills at/around Rosedale Chimney, Sutton Bank and Whitby your range will decrease rapidly.
Where can I recharge my EV in and around North Yorkshire?
Relax and recharge at your rural retreat
Choose a holiday cottage with an EV charger rather than aiming to use an extension cable and a normal socket. Many owners will not be happy with this arrangement, not least if it creates a health and safety tripping or fire risk. Make sure you request use of the charger at the time of booking – numbers/availability may be limited – and that it is appropriate for your needs. The charger at Sproxton Hall Cottages is Type 2 plug and go Chargemaster unit, providing 7KW of power.
EV charging in Ryedale
Ryedale District Council is responding to the increasing demand and is installing new charging points in many convenient towns. Pickering is home to the North York Moors steam railway; Malton and Helmsley are traditional market towns – Malton is famous for its high quality food shops; Helmsley has a castle, the National Birds of Prey Centre, and outdoor swimming pool. From Spring 2021 two 22kW dual socket units (made from recycled materials) will be in each of the following long stay car parks:
Cleveland Way, Helmsley
Town Farm, Kirkbymoorside
Vivis Lane, Pickering
Eastgate, Pickering
Wentworth Street, Malton
Water Lane, Malton
St Nicholas Street, Norton.
Whilst out and about seeing the sights
There are two National Trust properties just outside of Helmsley: Rievaulx Terrace (overlooking English Heritage's Rievaulx Abbey) and Nunnington Hall. Both have EV charging points. Top up your charge at Fountains Abbey and Studley Royal Water Garden whilst you explore the magnificent abbey and grounds – stunning at any time of the year.
If you are only going to visit one seaside town on your North Yorkshire holiday, then Whitby is arguably the best choice. Whilst Dracula's choice of fuel isn't recommended, we do applaud Aldi for installing multiple chargers at many of its supermarkets. The Whitby Aldi is perfect for topping up whilst you pick up your self-catering supplies and is en route to the beach.
EV chargers in the Yorkshire Dales
The first public charging points opened in the Yorkshire Dales National Park in 2020. Pod Point units capable of charging two vehicles simultaneously are located in the National Park Authority car parks at Hawes, Aysgarth Falls, and Grassington. The 'fast'-rated 7kw machines are perfect for topping-up your car battery. An hour of charge will add around 30 miles of range for a typical full-battery small electric car. The Pod Points are free to use for the first 15 minutes, after that a small charge applies per kwh. Aysgarth Falls are popular throughout the year and most impressive after winter storms. The picturesques towns of Hawes and Grassington have fascinating shops and welcoming cafes.
Going further afield
Beamish – The Living Museum of the North (County Durham) has to be seen to be believed. Whilst you will be stepping back in time at Beamish to enjoy the fully recreated streets, you don't have to rely on old technology to get you there and back. Beamish may not have its own charging points (as at March 2021) but there are several close by, including multiple units (type 2) at the South Causey Inn where you can treat yourself to a meal and refreshments before heading back to the North York Moors. Alternatively, leave your car recharging in Durham and enjoy the city including the historic cathedral and castle, riverside walks, and shopping.
Whilst on the subject of shopping, York and Harrogate offer up-market shopping in historic settings, with tourist attractions for all ages. A trip to one of Betty's cafes is a must-do in either city – either afternoon tea or take a Fat Rascal to a nearby park – you need to refuel too. Betty's also has a cafe at Harlow Carr – just outside of Harrogate and one of the Royal Horticultural Society's gems.
What if I don't own an EV but still want to help the environment?
The Moorsbus is run by volunteers to connect everyone to the North York Moors and aims to "help create a fairer and greener society today and for future generations". It's perfect for walkers as you don't need to do a circular route or retrace your steps – just leave your car at the start, walk and then catch the bus back to your starting point. The map of routes and destinations opens up lots of opportunities to double the scenery you get to see. Check out the website for the latest news on reopening post-pandemic.
Person power – enjoy the wide open countryside on foot or hire a bike to cycle the forest trails and country lanes. Many accommodation providers can point you in the direction of local cycle hire locations or little known routes where you'll have the tracks to yourself. For more challenging routes, there are some notorious hill climbs (see above re: battery draining banks).
Arrive by train to York (just over 2 hours from London) and hire an electric vehicle before heading 40 minutes north to Ryedale and the North York Moors.
As you can see, there are plenty of options for charging your electric vehicle in and around North Yorkshire. If you're looking for holiday cottages with EV chargers, then take a look at our booking page to see availability.
We look forward to helping both you and your car recharge in the gorgeous North Yorkshire countryside.